Multi-Function Kitchen Spoon
$9.99 – $29.99
Description
The only spoon you need in your kitchen??
Unique & Effective Design??
The unique design of our Multi-Function Kitchen Spoon allows for multiple tasks such as cooking. draining. mashing. grating. grinding and a bunch more.
The rigid bumps and wide slots on the tip of the spoon are positioned for easy meat mincing and potato mashing.
Excess oils and liquids are easily drained via the drainage holes and mincing slots.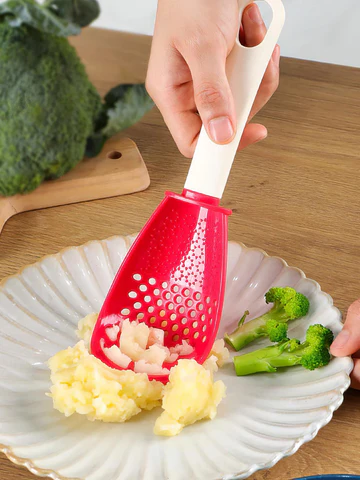 Safety & Hygiene Prioritized??
Our?Multifunctional Kitchen Spoon
is food-grade quality.?tasteless. non-toxic and most importantly hygienic.
Made out of?Polypropylene?(PP). a safe. durable and long lasting thermo-plastic designed to endure extreme heat while remaining eco-friendly.
Finger-friendly design and hygienic for all instances.